Helping Out Multi-Speciality Hospitals Worldwide
Working hand-in-hand with Corona Warriors
From the days when medical practitioners had limited drugs and resources to treat their patients and when the patients had to rely on treatment of some specific diseases abroad, today Hospitals in India have undergone a revolutionary change in terms of availability of drugs, equipment, and new techniques. This changing scenario in the field of medicine and treatment has compelled medicalinstitutions to upgrade their establishments in terms of facilities, equipment, drugs, and trained staff. This in turn has made it difficult to manage, maintain and use the facilities at the institutions efficiently and effectively.
We propose to offer a solution to all your management problems through the use of computers which will ensure smooth and instantaneous excess to any information (updated to the last minute) required by you. The essence of the proposed software is in its offering of an Interlinked and coordinated setup of all services and facilities available at the hospital. The assurance that the proposed software will be user-friendly, easy to use and will not require specially trained staff in the field of computers, will also help in smooth and efficient working of your institution and at the same time cut down the operating cost.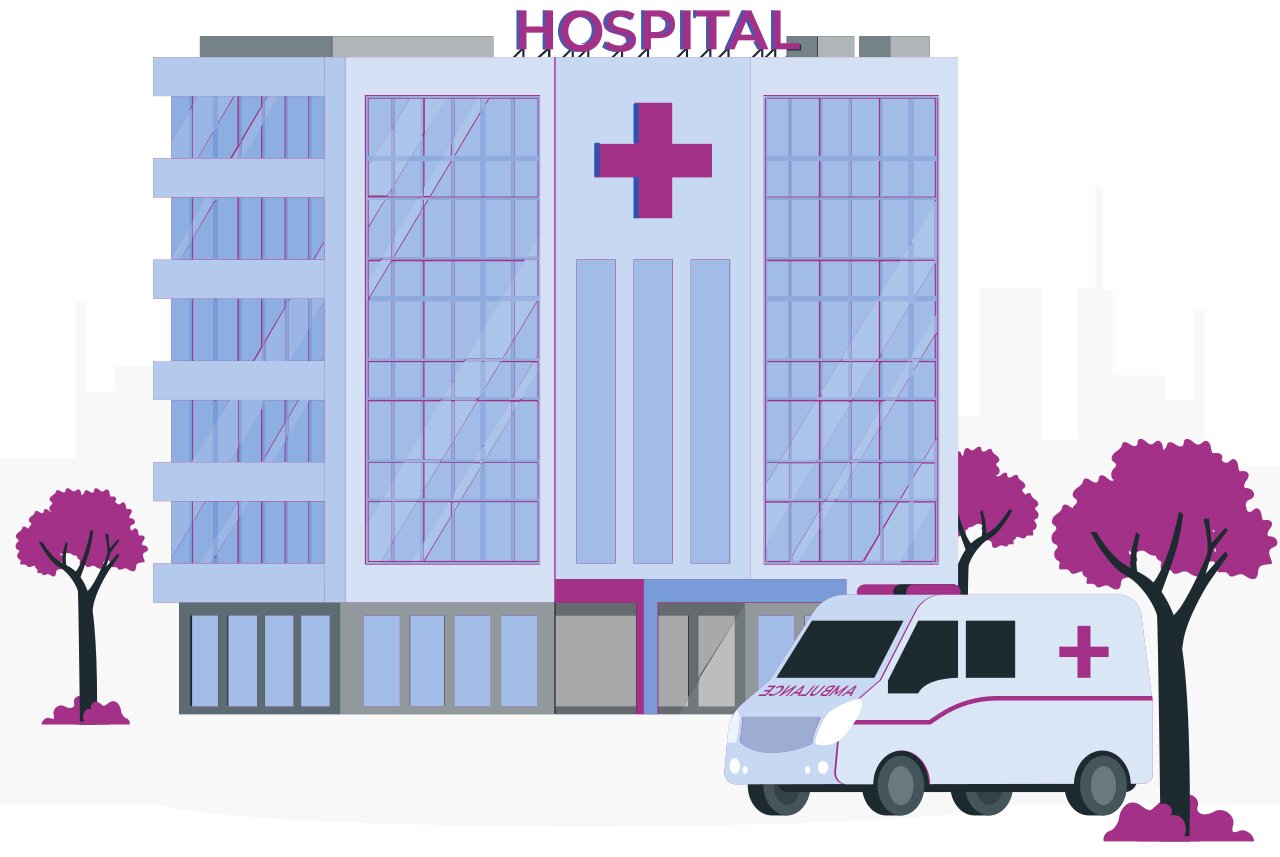 What is the importance of Hospital Management Software?
Saitec International is a leading provider of hospital management software. Our software is designed to help hospital managers and staff to efficiently and effectively manage all aspects of hospital operations.
Hospital management software is a crucial tool for hospital managers. It helps them to keep track of all aspects of hospital operations, from patient care to financial management. It also enables managers to communicate effectively with staff and other stakeholders.
Effective hospital management is essential for providing quality patient care. Hospital management software can help managers to ensure that all aspects of hospital operations are running smoothly and efficiently. This can help to improve patient care and satisfaction levels.
Saitec International's hospital management software is designed to meet the needs of hospital managers and staff. Our software is user-friendly and can be customised to suit your specific needs. Contact us today to find out more about our hospital management software.
Services Provided in Saitec Hospital Management Software
Patients Data
All details of In-door, OPD, Day-Care and Out-door patients are recorded for immediate and future use by the hospital
Medico legal and Cases For Casualty
Detailed record of all medico legal and casualty cases can be maintained to help coordinate the legal aspects attached to such cases based on the forms provided for coverage
Patients Diagnostic Procedures and effectiveness
All diagnostic procedures, past and present, invasive and non- invasive, diet recommendation and effectiveness of treatment will be recorded for reference at a glance to help coordinate medical and Para-medical efforts
Room Occupancy
Details of room occupancies and change of room by the patient
Detailed Billing
All transactions pertaining to advance received, room charges, indoor medicine utilization, pharmacy, bold bank, tests performed, consultants fees, ambulance charges, kitchen, canteen bill etc., will all be considered for the final billing
Medicine Directory
A medicine directory is maintained to record the salt combination which helps in finding its alternatives
Consultants Salaries
All charges recoverable from or payable to the consultants are recorded and can assist the accounts department in recovery/payments which can also be linked with opd and administration billing
Consultants Duties and Visit Schedule
Time schedule and availability of all the consultants will be recorded on a weekly Basis
Staff Positioning
Availability of staff on a day to day basis can be provided to assist and coordinate various functions of the hospital
Ambulance Services
Detail of ambulance services provided are maintained to coordinate proper billing and utilization
Critical Areas
Special emphasis is given to critical areas like intensive care, o.t and casualty to ensure proper and effective utilization of the special services and staff with all its requirements
In-house Inventory
Complete inventory available at the store of the hospital including drugs, dispensary, equipments, hardware, sanitary items, stationary and all other miscellaneous items will be maintained giving at a glance position of availability of any item
Purchases
Purchases of all items along with their bill passing and approval will be maintained to check duplicate and/or excess payments
I.C.U, Intensive Care and Casualty Inventory
Separate inventory will be maintained for the above mentioned special services to ensure proper availability of essential and lifesaving drugs
Fixed letter formats for correspondence and tests
Personnel and Payrolls
All aspects of employees salary will be covered along with the statutory returns to be filed at the E.S.I and E.P.F offices like salary slip, payment register, monthly P.F and E.S.I returns form 12a, 10 and 5, annual E.P.F returns form 3a and 6a, bi-annual E.S.I returns form 6 and 7, complete leave management, loan management, over time payments, shifts and income tax deductible
Correspondence of fixed nature like: letter of appointment of consultants, lab and x-ray reports, blood format, tariff etc. will also be provided
Chemist Shop Management
Complete Pharmacy Store Management integrated with Hospital Management and Financial Accounts, to keep a track of the complete chemist shop inventory, medicines issued to the In-door patients / Consumption by the hospital and Cash sales
Daily job reminder
A list of day to day maintenance and administration jobs done and pending will be maintained to ensure effective working of every department and a comfortable stay for the patients
Telephone services
A telephone directory for reception use can be maintained for reference at the Reception counter
Financial Accounting
Covering Voucher maintenance, daily and monthly Books, Account Ledgers, Trial Balance, Balance Sheet and Profit and loss statement, accounts payable and receivable
Proposed Reports